Blinds & Window Treatment Trends UK 2018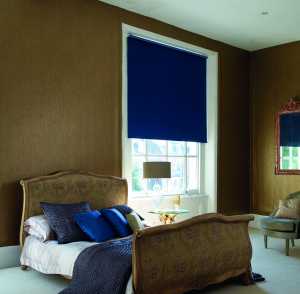 Your window treatments play a huge role in the overall look of your home. They're the focal point of each and every room because they enable you to let in or keep out the source of natural light. Regardless of the time of year, we will still see a fair share of our chosen window dressings because during the summer it's likely that we will use them to obtain optimal shade and in the winter, we'll keep them closed for added warmth in the home.
Now that the New Year is with us, it's time to discover the new trends 2018 has in store. Our experts at Allegro Blinds are here to keep you up-to-date with the greatest and latest news, so you can make the most of the best window treatments right here in the UK.
What colours are in right now?
What you need to know is that there isn't just one colour that's in. Just like we don't choose to paint every wall red in the home, we don't have just the one colour that's trending. This year for example, copper is out and gold is back in, lilac is the new indigo, peach is now the better colour used instead of millennial pink and mauve and berry are the two favourite colours to mix.
For your bedroom, mauve and berry are the inspirational colours of choice this year, they offer warmth amongst the previous white palette of 2017. These two colours mix extremely well together too, so you experiment with berry coloured blinds and mauve cushions, for example. A great way to make the most of your money is to blend the palette in with your decor and not just with your window treatments; this way you can add depth and design with ease.
Your contrast colour of choice is gold, copper is now a past trend and we are being bold and brave with golden accents around the home. Gold is beautiful and desirable, it enhances any selection of colours thanks to its distinct shine – this colour can be widely used around the home, enhancing your kitchen, living room and office alike.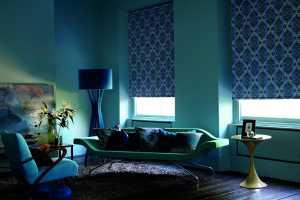 What fabrics should I choose?
The great thing about blinds and window treatments in general is that they're high quality items because their primary function is to block natural light and undergo everyday use. So when it comes to 'fabrics that are in this year', it doesn't really matter. Your blinds needn't be made of velvet or fabric at all!
Blinds vary, you can install aluminium and wooden blinds as well as fabric ones too. Not only do they look uniform and attractive in the home but they also provide better lighting, privacy and style – unlike curtains. Curtains although grand, are certainly a window treatment of the past because they require much more maintenance than blinds and in this day and age, we really don't have the time.
The material you choose is completely up to you and thankfully the trend is forgiving. If you're a fan of natural colours then a wooden blind is the solution that'll best suit your tastes whilst still offering you a modern, trendy home. Also, wooden blinds are much better suited to the environment, so when it's time to update your blinds, these can be recycled easily.
What style of blind is popular?
2018 is all about sleek and neat blind styles. So with this in mind, your best choice would be between Roman blinds, roller blinds and Perfect Fit blinds. It goes without saying that a new year inspires us to clean out the home and clear the mind, ready for a fresh start.
Allegro Blinds have been providing both domestic and commercial properties with quality blinds and flawless installations for countless decades. We supply a vast range of blinds, awnings, canopies and shutters and offer a made-to-measure service. Our friendly team of experts work amongst a number of locations including: Harrow/Pinner, Watford, St Albans, Welwyn and Dunstable/London. If you would like advice or wish to schedule a booking with us, please get in touch today – we're happy to help.