How to Get Natural Light into a Dark Room
A light, bright room is not only instantly welcoming, but can also have health-boosting benefits. A dark room is sure to do the opposite, feeling small and cold, so lighten up those dark spaces by finding ways to maximise natural light opportunities.
Benefits of natural light
The benefits of bringing more natural light into our lives are almost endless. We should consider the dangers of not getting enough sunlight seriously, such as weakening our immune systems, causing eye strain, and even having a negative impact on our sleep. Natural light helps make a house feel more like a home and is great for our health and wellbeing.
Let the light in
When thinking about how to increase natural light in a room, it's best to start where the light comes in – your windows! Curtain and blind choices will make a big difference in how much light is making it into the space.
Innovative new vision blinds, also known as day and night blinds, with their horizontal alternating panels of opaque and translucent material, give you excellent control of the light coming into a room.
Another option to consider is allusion blinds which are made of soft fabric, bringing in natural light whilst still giving you the privacy you desire. Heavy curtains should be avoided but opting for soft, sheer fabrics can add texture and style without compromising on light quality.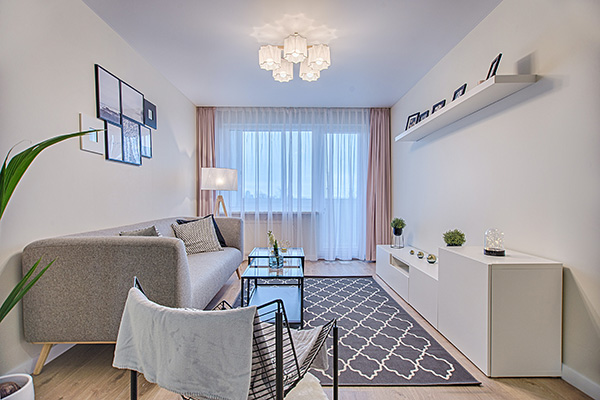 Skylights are one of the best ways to bring in natural light, but you need to make sure you are making the most of that light. Allegro Blinds provide a made-to-measure service for skylight blinds, offering you the best fit and style to suit your skylight and bring the best quality of light into your room.
How to maximise natural light in a room
Once you have found the optimum way to bring light into your room through your windows or skylights, it is important to make sure the effect of that natural light is felt around the room.
Consider these tips to make sure that vital natural light is never wasted:
Mirrors – Mirrors allow natural light to be reflected around a room, maximising its reach. Strategically placing mirrors around a space can ensure the light hits every corner.
Colour palette– Keeping your colour palette light and bright is key to bringing a sense of light into a dark room. Keeping walls, floors and furnishings based on a neutral colour palette allows light to be reflected rather than be absorbed, making the most of the natural light.
Furniture – Furniture in a light and neutral colour palette is key, but you should also make sure that your furniture is positioned in a way that lets light flow. When making a floor plan, be careful to plan your layout in a way that does not block windows.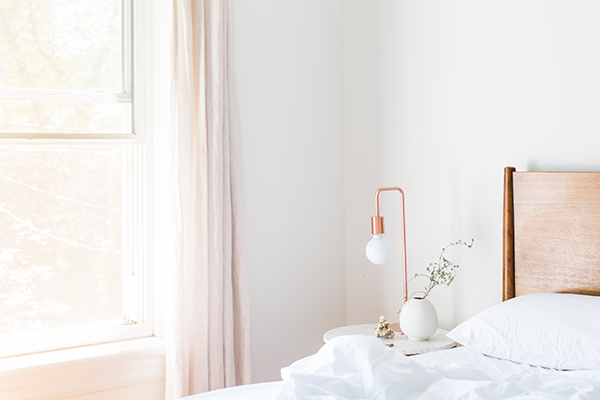 If you would like to find out more about how Allegro Blinds can help you maximise natural light in your home, please do not hesitate to get in touch.