What are Venetian Blinds?
Ever wondered 'what are Venetian blinds'? In simple terms, Venetian blinds are window blinds made up of horizontal slats that offer a great alternative to curtains. These slats can be adjusted while the blind is down to control how much light comes into the room. From the origin of their name to the benefits they offer, here's everything you need to know about Venetian blinds.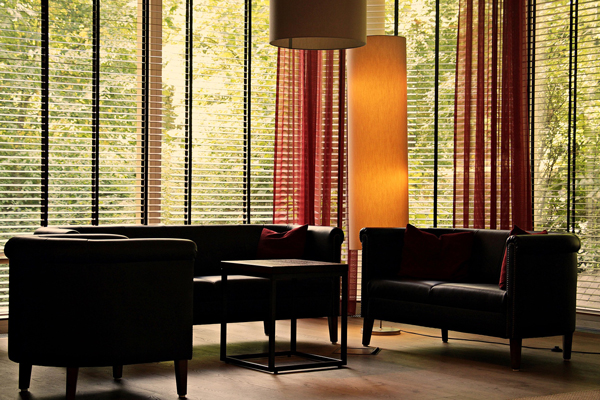 The history of Venetian blinds
You would think being named 'Venetian' would mean that Venetian blinds originated in Venice, however, they actually originated in Persia (now known as Iran). Despite this, they're called Venetian blinds as a Venetian merchant took them to Venice from the Middle East. Years later, Venetian freed slaves took the blinds over to France where they continued to produce blinds of this style. Ever since, they have been known as Venetian blinds.
Fast forward to today, these blinds have been adapted to become the common accessory that you'll often see in public offices and government buildings throughout the world. These wood-slatted blinds were designed with the purpose of directing airflow and reducing the intensity of the sun's heat and light and are now available in several different materials for residential and commercial use.
Types of Venetian blinds
Wooden Venetian Blinds – this type is the most popular material of Venetian blind. They are available in a number of colours and the timelessness of the hardwood complements any room in your home or office.
Fabric Venetian Blinds – popular in offices and apartments, this material helps to add an elegant style to your decor and is also great for sound absorption when you need some quiet space to focus on your work. These blinds can also be drawn to the side to give you the option to get a great view from your room.
Custom Vertical Venetian Blinds – these are the best types of blinds for offices as they divide up space and lots of people have these blinds fitted for large windows in their homes; this allows you to have control over how much light you let into the room.
Metal Venetian Blinds – if you're looking for a clean and modern design, metal Venetian blinds are the choice for you. They're great at giving you maximum light control thanks to their denser, matte and metallic finish.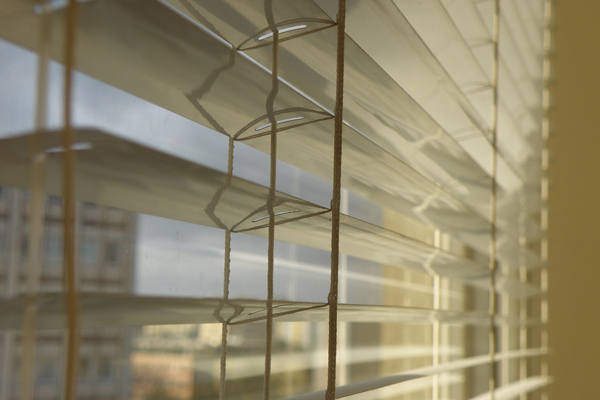 Benefits of Venetian blinds
Control – Venetian blinds can be lifted and the slats twisted via an easy to use chord mechanism to give you total control over how much light enters the room, as well as letting you control your privacy.
Easy to maintain – Unlike curtains and other blinds, Venetian blinds are easy to clean with a quick wipe of a cloth or duster. Although, try not to fit wooden blinds in areas of high moisture (such as near kitchen sinks or in the bathroom) as water can cause wood to warp.
Affordable – The great thing about venetian blinds is that you don't have to go too deep into your pockets to give your home an elegant finish. You can customise them to your taste of colour, style and complement your home or furniture.
Get in touch
Add a personal touch to your home when you choose to come to Allegro Blinds. We supply and install the best window solutions suited to your all important styles, tastes and budgets.
To find out more about our range of fitted Venetian blinds or to arrange a free home visit and quotation across St Albans, Watford, Harrow, Welwyn and Dunstable/Luton, please contact your local branch or send us an enquiry.