Remote Control Window Blinds
Electric remote control window blinds allow you to control the light, temperature and privacy levels of any room with the touch of a button, so you don't have to leave the comfort of your sofa or bed in order to achieve the perfect comfortable atmosphere. This offers unrivalled accessibility to blinds in hard-to-reach places, which is particularly useful, especially for those with disabilities or mobility issues.
If you are searching for a new set of remote control window blinds in St Albans, Harrow or Watford which offer ultimate convenience and child safety, look no further than our range of Somfy and Louvolite remote blinds for windows here at Allegro Blinds. The replacement of cords and chains with a remote control to operate the blinds means our electric blinds are completely child-safe as there are no dangling cords that children can become entangled in.
The Benefits of Remote Control Window Blinds
Ideal when it comes to child safety
Easily adjust the light, shade and temperature of your rooms
Set your remote blinds to operate according to the time of day
Schedule your remote blinds to raise and lower according to local sunrise and sunset times
Multiple remote blinds can be controlled by a single remote control
Perfect Fit Motorised Blinds
We supply and install a wide range of perfect fit motorised blinds here at Allegro Blinds suitable for windows of any shape or size to help enhance comfort and security within the room. The vast array of blinds which can be motorised include:
We stock perfect fit motorised blinds from premium leading manufacturers, such as Somfy motorised blinds and Louvolite One Touch motorised blinds, so you can rest-assure you will receive quality and efficiency when purchasing a product from us. With such blinds, you can choose from a range of control options, including handsets, timers, switches or sensors, offering unmatched convenience, control and simplicity.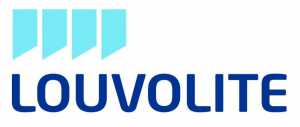 How to Order Your Remote Control Window Blinds
Multiple remote blinds can be controlled with one remote control, making it easier than ever to control the light levels of any room in your property.
To find out more about our range of remote control window blinds, place an order or to arrange a free home visit and quotation across St Albans, Watford and Harrow, please contact your local branch or send us an enquiry. Elevate your home with easy to control, convenient and stylish remote blinds.
Need some friendly advice? Then give us a call...