Hospital Blinds
In a hospital hygiene is key, and here at Allegro Blinds we know that you need hospital window blinds which are easy to clean and do not encourage germs in any part of your building.
The Benefits of Hospital Blinds
Privacy for patients
Blackout a room for undisturbed rest
Easy-clean designs available
Antibacterial or fire retardant coating available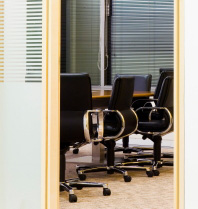 With our fantastic range of blinds you can easily take into consideration the comfort of your patients and staff by opting for blinds which allow light in and are safe and easy to use.
We provide free quotations to help you to decide which option best suits your needs. In addition to this, you can visit one of our showrooms, covering the St Albans, Watford and Harrow areas, and giving you the chance to take in our great range of hospital blinds for yourself.
To find out more about our range of hospital blinds or to arrange a free location visit and quotation across St Albans, Watford and Harrow, please contact your local branch or send us an enquiry.
Need some friendly advice? Then give us a call...